NULUV
Branding, Art Direction, Packaging
Overview
From the Texas hill country, Nuluv is a family owned business that takes pride in running a machine-free farm to produce their popular goat milk skincare products. Nuluv is built on traditional, family values and much care is put into their operation, goats, and employees.
Challenge
Nuluv's current voice is not prominent in the space they're occupying in the market. They create high quality, authentic products, but lack a cohesive identity to reach a larger audience.
Approach
Create a unique selling point and tagline that suits Nuluv's voice and core values. Apply the voice throughout the rebrand and execute it visually by embracing the company's handcrafted origins.



Contributions
Team:
Andres Meza,
Elisabeth Klein
,
Giang Pham
,
Jacob Hernandez
,
River Riego
Trademark:
Andres Meza, Jacob Hernandez
Copy:
Andres Meza, Elisabeth Klein, Jacob Hernandez
Advertising:
Elisabeth Klein, Giang Pham
Social Media:
Elisabeth Klein, Giang Pham
Website:
Elisabeth Klein, Jacob Hernandez, River Riego
Packaging:
Andres Meza, Jacob Hernandez, River Riego
Unboxing Experience:
Andres Meza, Jacob Hernandez
Original Trademark
Proposed Trademark
Our Herd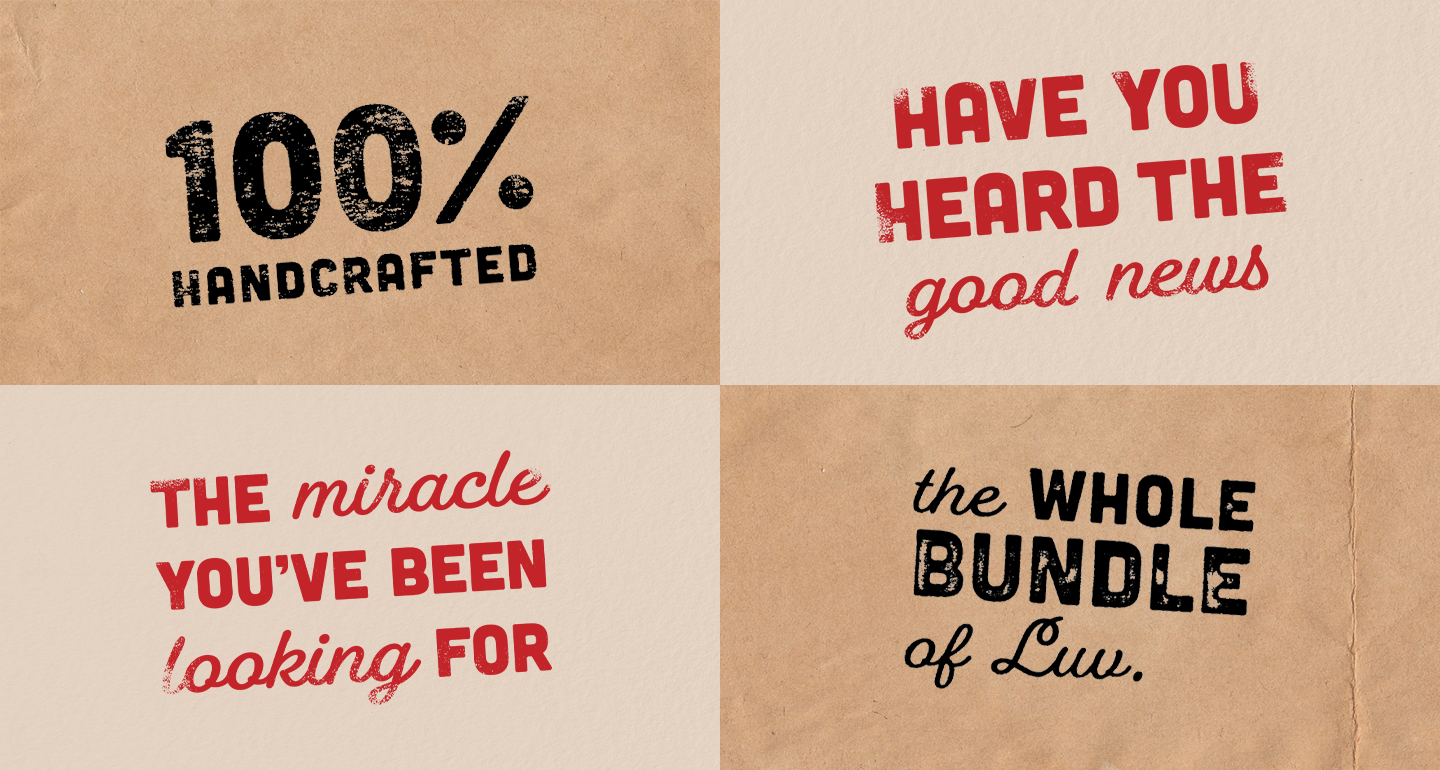 Joining the Herd
The Goods
Customers receive their order in a bundle box thanking them for their purchase. Aside from delivering the products, the bundle box also introduces customers to a Nuluv goat whose milk produced the products purchased. This allows customers to feel personally connected with our Nuluv family.
The proposed packaging embraces the handcrafted quality in various ways. All of the packaging is wrapped with textured labels and stamped with its respective scent. Products like the lip balm (chappies) and body butter are in tin containers to reflect a rustic but high quality.
Keeping the Herd Together
The goal with the newsletter is to keep the herd together. Monthly updates on Nuluv as well as Goat of the Month and Farmer Spotlight make viewers feel like they are a part of the family. In addition, updates on market day events serve as an encouragement for viewers to come out and socialize with Nuluv. Our customers really feel like they are part of the herd when they are in the know and able to meet with us.
---
What I Learned

The power of copy and importance of a consistent voice. Once the group decided on the unique selling point and tagline, making visual decisions came naturally. The voice we agreed upon elevated the rebrand and tied every touchpoint together.

Further Developement

The customer journey comes full circle when they visit Nuluv at market day events. Designing physcial items such as ad boards, a point of purchase, and tent would solidify the brand's identity, voice, and relationship with customers.